About Terri Shank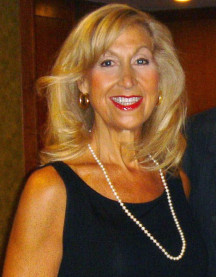 After a successful career in advertising, Terri was asked to chair a non-profit's annual fundraiser. Without formal training, she organized a two-day event that included a parade on city streets, a breakfast and a carnival for the general public. She secured media coverage with all major outlets and served as the spokesperson for television interviews. The next year, she doubled the charity's profits in half the time.
Because this was relatively effortless for her, Terri knew she needed to get some credentials so she could do PR full time. Next stop was graduate school for a Masters degree in communications.
While at the University of Denver, Terri interned at KMGH-TV (ABC) and was selected to serve as a second-string reporter and associate producer. She also interned at US West, Inc. where she wrote and communicated policy to 70,000 employees.
After graduation, Terri wrote for AT&T's audiences. Eventually she was securing media attention for Chicago-based programs. Soon, Terri was receiving calls to freelance as a media specialist. What followed was a career helping people figure out what they wanted to let their target audience know and how to get their messages out via the media's voice.
After years helping scores of consumer, B2B, non-profit and government organizations create awareness through publicity and event organization, Terri settled down as VP of Media Relations at Porter Novelli. There, she spearheaded all media programs for Wrigley, Proctor and Gamble and a variety of other client brands.
After another short stint freelancing, she was hired to oversee all consumer programs and media outreach for travel mogul, Orbitz. There, she fine-tuned her skills integrating all marketing efforts so consumers received the same corporate message - - whether they were reading the newspaper, watching TV, interacting with a promotion or using the website. While at Orbitz, Terri also expanded current coverage on the business pages to consumer and lifestyle media – where new customers focus as they pursue their passion for travel.
In addition to media relations, Terri has trained and supported C-suite executives in national media interviews; she's trained more than 200 school administrators and superintendents on how to deal with the media; and she has created partnerships for organizations that enabled them to expand the reach of their messages to key audiences.
Having been on the client side, Terri understands the value of working efficiently. Based on priorities and budget, Terri recommends the best strategies to reach and exceed goals. There is nothing that Terri enjoys more than helping a client 'get it.'
Terri Shank always gives you 110%. She is extremely creative and very well connected. She delivered excellent results...

read more testimonials>